Carmeleon,


THE specialist in express bodywork at home
Forerunner with a unique concept in France, Dentmaster has developed its Carmeleon brand, following 2 years of work in Research & Development. This project is a great achievement to bring innovation to the car repair market.
The concept is simple: professionals or private individuals go directly to your home to carry out all quick bodywork operations, from a simple spot to the repair of several panels thanks to the famous Carmeleon truck.
A real workshop vehicle that is fully equipped: paint laboratory, sanding system, spot repair spray guns, fast paint products and cycles, unique vacuum system, varnish drying system, inflatable tent, Smart Repair tools, etc.
All these work tools have been designed in compliance with current standards, and with the constant concern to optimise the protection and comfort of technicians' work.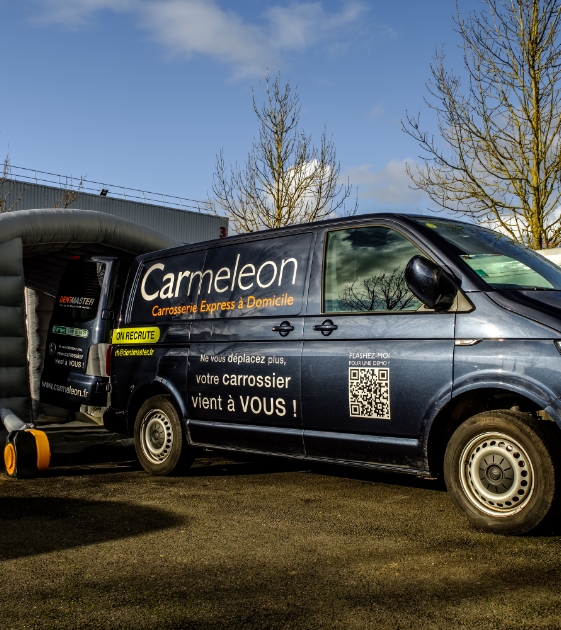 This focus of innovation earned the Carmeleon repair truck a nomination for the 2011 International Grand Prix for Automotive Innovation.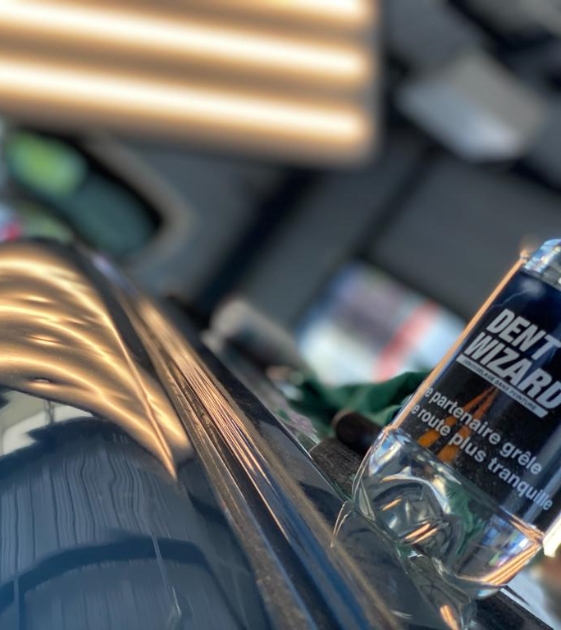 Dent Wizard,


THE world leader in Paintless Dent Removal (PDR)
Founded in 1983, DENT WIZARD is the forerunner and world leader in Paintless Dent Removal.
Leader in its sector, DENT WIZARD continues to improve and extend its Paintless Dent Removal (PDR) capabilities. Our customers thus benefit from the most competent technicians with the most advanced training and the most extensive geographical presence on the market. Dent Wizard is mainly present in the USA (1,700 technicians), in Canada, but also in Great Britain, Germany, Switzerland and France.
Its experience, presence and reputation in the sector contribute every day to the development of the Paintless Dent Removal technique.